Kivi Farm is situated in Aaviku village in the parish of Rae, Harjumaa. The farm is located 15 kilometers from the centre of Tallinn. It is a private and a serene place, which offers opportunities for active vacation. 
RL KiviTalu Plc engages in the following area of activity:
Accommodation
Camping services
Rental of premises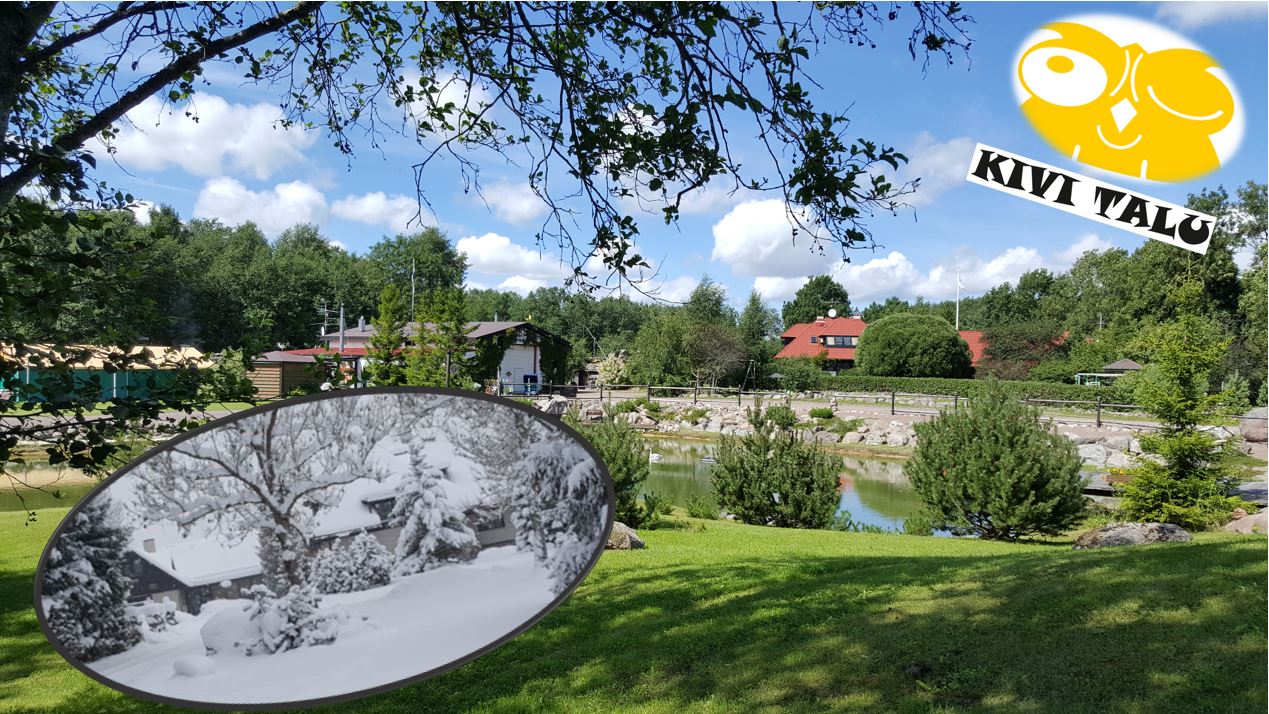 Accommodation and camping
Accommodation is offered in guest houses. Seven rooms and 23 beds in total. There is also a possibility for camping. The parking slot for caravans has 40 places with electricity. There are several places for tenting in the territory. Camping services also include shower, use of toilet, electricity and disposal of sewage.
Rental of venues, territory
Kivi farm offers its rooms for rental for various events- seminars, birthdays, weddings, etc. The maximum capacity for events in the guest house is 20 persons, whereas for tavern 50 persons. During summer time, there is an open-area around the tavern with which the total capacity is 70+. If you need place for smaller events, you could use our grillhouse or bonfire areas.
We offer relaxation in our 2 special saunas. In the guest house, there is a big Russian Sauna. Furthermore, you could additionally rent a tub sauna.
Secondly, we have built a special igloo sauna on the pond.
Opportunities for active vacation
For a more sporty vacation, we offer different choices on our territory. Furthermore, near Kivi farm, there is a 5.2km health track that can be used for running, skiing, or for just walking. In addition, in the distance of 200 meters, there is Rae Sport Center that offers sport pitches, saunas, and a swimming area. 
Lastly, it is important to mention that we are surrounded with a good infrastructure of pedestrian walkways which enables our guests to safely enjoy the surroundings with bikes.